Deals on Kiteboarding Lesson and Hotel Packages
This is the best Accommodation and Kitesurfing lessons deal you will find on Kitebeach Cabarete!!
Make the most of your Kiteboarding vacation holidays.
Standard Room for
2 person at KitebeachHotels
1 person private VIP lesson.

 $989
6 Day KiteBeach Accommodation for 2 Person with 3 Days Lessons and Supervisions for one person.
Includes 6 nights 2 person accommodation in Kitebeach Hotels standard room with, twin beds, cable TV, and AC. (day's more or less $50+ or $50-)
Free WiFi
Access to our online teaching movie library.
4 days private VIP Lesson and Supervisions. Al VIP lesson are done by Stefan Ruether. (1 day more or less $140+ or $140-)
(inc. Equipment)
We can customize this package to your needs if you need one Day more or less, different Kiteboarding service or whatever, just let us know.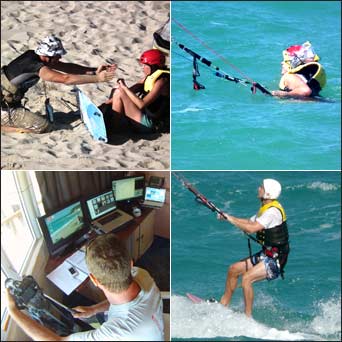 *Although Packages offer a better daily rate please be aware that if a lesson or course is cancelled or not completed due to weather, or other circumstances there is no refund on Packages.